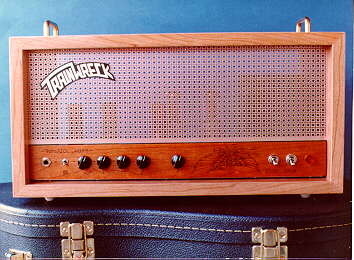 Sound Samples of Trainwreck Amps
To listen to unfettered clips of just a guitar into a Trainwreck amp, I recommend checking out the video clips on Glen Kuykendall's MySpace page. Keep in mind that if Glen handed you the guitar immediately after recording these clips (same amp and settings), you would not sound like him!
Brad Paisley played his 'wreck at the 2008 CMA awards. Watch this youtube clip closely you can see it on the stage.